The unique advantage of Barrett Walker lies in our multidisciplinary approach. With a combined legal, accounting and consulting practice, our insolvency practitioners know about corporate insolvency and restructuring - be it for secured creditors, employees, unsecured creditors, directors, or investors.
What are the Safe Harbour provisions
The Corporations Act was amended in 2017 to include what are called safe harbour provisions that protect company directors from civil liabilities of insolvent trading if certain conditions are met.
Directors tend to be aware of their duties to cease trading and prevent company from incurring further debts if they suspect the company is or may become insolvent. However, this is a rather unrealistic and onerous burden as a company might only be facing temporary liquidity issues and otherwise has good prospects of returning to normal trading conditions. The introduction of section 588GA into the Corporations Act is intended to provide relief to directors facing such challenges.
Under the safe harbour provisions, directors will not be personally liable of insolvent trading if certain debts are incurred in connection with the course(s) of action taken by the directors which are likely to lead to a better outcome for the company. The term "better outcome" is defined to mean an outcome that is better for the company than the immediate appointment of an administrator or liquidator.
In assessing what would be reasonably considered as a better outcome, regard should be given as to:
whether directors are familiar with the financial position of the company
whether the company kept proper books and records
whether the director took any steps to prevent company officers and employees from engaging in misconduct
whether professional advice was sought
whether any plans were developed and implemented to improve the financial position of the company.
Therefore, it is very important that directors continue to monitor the financial position of the company and see professional advice as and when necessary. These obligation not only exist so that the company might have a better chance to overcome financial difficulties, but directors might also need to rely on these factors to avoid personal liability if their conduct is called into question later.
We offer complimentary, obligation-free 30-minute consultation to assist you in exploring your best options and develop a plan to rescue your business.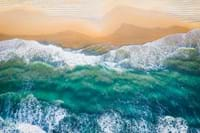 Talk to us about what we can do for you.