Insolvency Reviews and Work-outs
The unique advantage of Barrett Walker lies in our multidisciplinary approach. With a combined legal, accounting, and consulting practice, our insolvency practitioners know about corporate insolvency, 'safe harbour", and restructuring - be it for secured, employees, unsecured creditors, directors, or investors.
Companies in Financial Difficulty

From time to time, many companies face financial distress including cash flow difficulties which may or may not be a sign of insolvency the cause of which might be a temporary lack of liquidity or something more fundamental. Obtaining the correct answer to this question is important for the future of the company and its stakeholders. Company officers have a positive obligation to prevent a company from engaging in insolvent trading and the financial health of a company is vital to the rights of employees, creditors, and shareholders.
At Barrett Walker, our insolvency practitioners will analyse the options available to a company given its financial performance and advise the company on the most appropriate course of action for its financial recovery, which may include a private agreement with key creditors, trade sale, "safe harbour", administration, liquidation or in certain circumstances a scheme of arrangement or receivership. We may recommend formal or informal arrangements to consolidate and restructure a company's balance sheet.
We offer complimentary, obligation free 30-minute consultation to assist you in exploring your best options and develop a plan to rescue your business.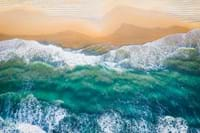 Talk to us about what we can do for you.