The unique advantage of Barrett Walker lies in our multidisciplinary approach. With a combined legal, accounting, and consulting practice, our insolvency practitioners know about corporate insolvency, 'safe harbour", and restructuring - be it for secured, employees, unsecured creditors, directors, or investors.
What is Deeds of Compromise?
A deed of compromise is a legal document that records the terms on which a debtor company and one or more of its creditors (but negotiated separately) agree that the debtor company, in consideration of payment of less than 100 cents in the dollar by on or behalf of the debtor company, will be released from a creditor's claim.
These agreements are useful where the creditor wishes to end the relationship quickly and efficiently without ongoing legal costs, management time, and effort at a time where it is recognized that the creditor will receive something less than full payment. The benefit to the debtor company is that the company structure and business are preserved in the hope of better times ahead.
Often deeds of compromise are accompanied by an injection of additional funds into the debtor company, which would not otherwise be made available unless and until past relationships have been compromised.
Barrett Walker can assist in putting together the financial statements, including "on liquidation" scenarios, which demonstrates that it is in the interest of the creditor(s) to accept the compromise.
Any such deeds of compromise need to be reduced to writing and documented by suitably qualified lawyers who may be the debtor company's existing lawyers or alternatively, our associated legal practice Barrett Walker Lawyers can assist in documenting the deeds of compromise.
We offer complimentary, obligation free 30-minute consultation to assist you in exploring your best options and develop a plan to rescue your business.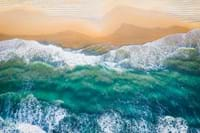 Talk to us about what we can do for you.