Insolvency Reviews and Work-outs
Companies in Financial Difficulty

From time to time, companies inevitably face financial distress and cash flow difficulties which may or may not be a sign of insolvency. The cause might be a temporary lack of liquidity or something more fundamental, but obtaining the correct answer to this question is important for the future of the company and its directors. Company officers have a positive obligation to prevent a company from engaging in insolvent trading and the financial health of a company is vital to the rights of shareholders and creditors.
At Barrett Walker, our insolvency practitioners will analyse the options available to a company given its financial performance and advise the company on the most appropriate course of action for debt recovery, which may include a trade sale, "safe harbour", administration, schemes of arrangement, liquidation or in certain circumstance receivership. We may recommend formal or informal arrangements to consolidate and restructure a company's balance sheet.
We offer complimentary, obligation free 30-minute consultation to assist you in exploring your best options and develop a plan to rescue your business.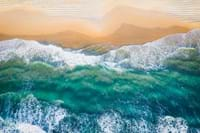 Talk to us about what we can do for you.