Real Estate - Commercial and Residential Properties
Barrett Walker has extensive expertise in assisting clients in the purchase, sale and leasing of both commercial and residential real estates. This experience comes from over 40 years of dealing in real estate transactions.
Buying and selling commercial and residential real estate
Are you a first residential buyer trying to make the best out of any government assistance or loan, a foreign purchaser who is not sure if you are eligible to buy a certain type of property, a keen commercial investor who is wondering how to maximise your return and cut down unnecessary costs?
What is involved in the conveyancing process?
Prior to making the commitment to buy or sell a commercial or residential property, as a tenant or a property investor, you need to make sure you understand the process. Some might think it is a straightforward process such as changing the name on title from the seller to the buyer, but in reality, it is a lot more complicated than a change of name and address.
Generally, there are three stages involved in the purchase or sale of a commercial or residential property:
1. Pre-contract Stage
During pre-contract stage, or negotiation stage, we advise our clients on various matters covering not only the conditions of the proposed contract of sale, their obligations under the law, but also common matters such as property loan, insurance, land use and restrictions, and stamp duty or land tax.
We walk our clients through the whole process so that they know what to expect.
2. Pre-settlement
Once a contract of sale has been signed and deposit paid, we prepare the settlement process and ensure that settlement takes place as scheduled. We take care of the administrative side of the settlement process such as liaising with financiers, third parties, State Revenue Office and the Tax Office (if required). Whether you are a tenant or a real estate investor, we tailor our advice to suit our client's circumstances.
What's more, if you require tax advice on the sale or purchase, Barrett Walker Certified Public Accountant (CPA) can assist with your taxation planning.
3. Post-settlement
Typically we advise our purchasing clients to conduct a final inspection within 48 hours prior to settlement.
On settlement day, we will do a final check on the title activity before we sign off on all documents and funds directions. We will also send notice of acquisition or disposition to local councils, water authorities and owners corporations managers on your behalf about the change of ownership.
Leasing commercial property
We accept instructions in leasing matters for commercial tenants and landlords. We prepare and review leases, disclosure statements as well as manage the legal matters during and at the end of a tenancy such as surrendering, variation and assignment of leases.
We regularly advise our clients on the matters below:
Fencing disputes
Boundaries, easements, covenants and adverse possession
Development and subdivisions
Investment structures and arrangements
Lost title applications
Title amendments
Transfer under trust arrangements
Historical transfers
Land use and restrictions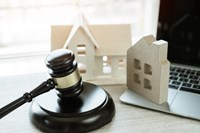 Do you need help in purchasing and selling your property? Get a property lawyer to help you out.