Insolvency and Corporate Restructuring Services
Companies in Financial Difficulty

From time to time, companies inevitably face financial distress and cash flow difficulties which may or may not be a sign of insolvency. The cause might be a temporary lack of liquidity or something more fundamental, but obtaining the correct answer to this question is important for the future of the company and its directors. Company officers have a positive obligation to prevent a company from engaging in insolvent trading and the financial health of a company is vital to the rights of shareholders and creditors.
At Barrett Walker, our insolvency lawyers will analyse the legal options available to a company given its financial performance and advise the company on the most appropriate course of action for debt recovery, which may include a trade sale, "safe harbour", administration, schemes of arrangement, liquidation or in certain circumstance receivership. We may recommend formal or informal arrangements to consolidate and restructure a company's balance sheet.
We advise our clients on:
Corporate governance and directors' duties including insolvent trading risks
Rights and obligations of secured and unsecured creditors, shareholders and other stakeholders
Tax obligations including Director Penalty Notices and liability of directors for Superannuation Guarantee contributions (SGC)
Debt, equity, and share restructuring
Since the introduction of "safe harbour" rule, if a director embarks on a course of action that is reasonably likely to lead to a better outcome for the company and its creditors than does the immediate winding up, he or she will be not be liable for certain debts incurred by the company whilst insolvent.
We offer expert advice on the areas below:
Corporate Restructuring
Safe harbour
Voluntary administrations
Deeds of company arrangements
Scheme of arrangements
Members' voluntary liquidation
Insolvency and Winding Up

Court Liquidations
Creditors' voluntary liquidations
Receiverships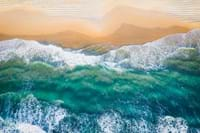 Talk to us about what we can do for you.