The unique advantage of Barrett Walker lies in our multidisciplinary approach. With a combined legal, accounting and consulting practice, our insolvency practitioners know about corporate insolvency and restructuring - be it for secured creditors, employees, unsecured creditors, directors or investors.
What is voluntary administration?

When a company consistently falls behind on its obligations, a decision can be made to put the company into voluntary administration. An administrator can be appointed for this purpose, and the appointment means that the company is allowed a temporary moratorium to give time to relevant stakeholders or in some cases new investors to come up with a plan to rescue the business. If creditors agree in general meeting to accept a proposal then this is documented in an enforceable agreement called a Deed of Company Arrangement ("DOCA"). If no DOCA can be formulated then it is likely that the company will be wound up.
Who can appoint an administrator?
Under the Corporations Act, the following persons are entitled to appoint an administrator:
the Company
A liquidator
A person entitled to enforce a security interest.
Once an administrator has been appointed, he or she must convene a meeting of creditors as soon as possible and in any event within 8 business days.
Directors who are concerned about their personal exposure to claims for insolvent trading or director related claims may turn to this option to limit his or her or their exposure to such claims. Creditors are motivated by the fact they could potentially receive a better return from the DOCA than if the company was placed in liquidation.
In any event, voluntary administration can be a feasible solution for companies facing harsh trading conditions and rising liabilities.
Barrett Walker has expertise in all areas insolvency and accept appointments for voluntary administrations. We have the ability and experience to assist companies especially SMEs and their stakeholders such as directors, employees, shareholders, secured and unsecured creditors.
We offer practical and straight advice on the options available for a company in financial distress. We can assess the viability of the business using our accounting and business experience.
We offer complimentary, obligation free 30-minute consultation to assist you in exploring your best options and develop a plan to rescue your business.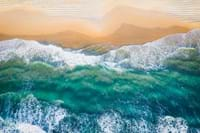 Talk to us about what we can do for you.